BevNET Industry Buyer's Guides
Published in BevNET Magazine and distributed online, BevNET's buyer's guides are vital resources to the food and beverage industries. The category-focused guides feature beverage and food brands, as well as a directory of the supplier and service companies that support those brands. The guides are available in both digital and print, and reach important industry gatekeepers.
RTD Alcohol Beverage Guide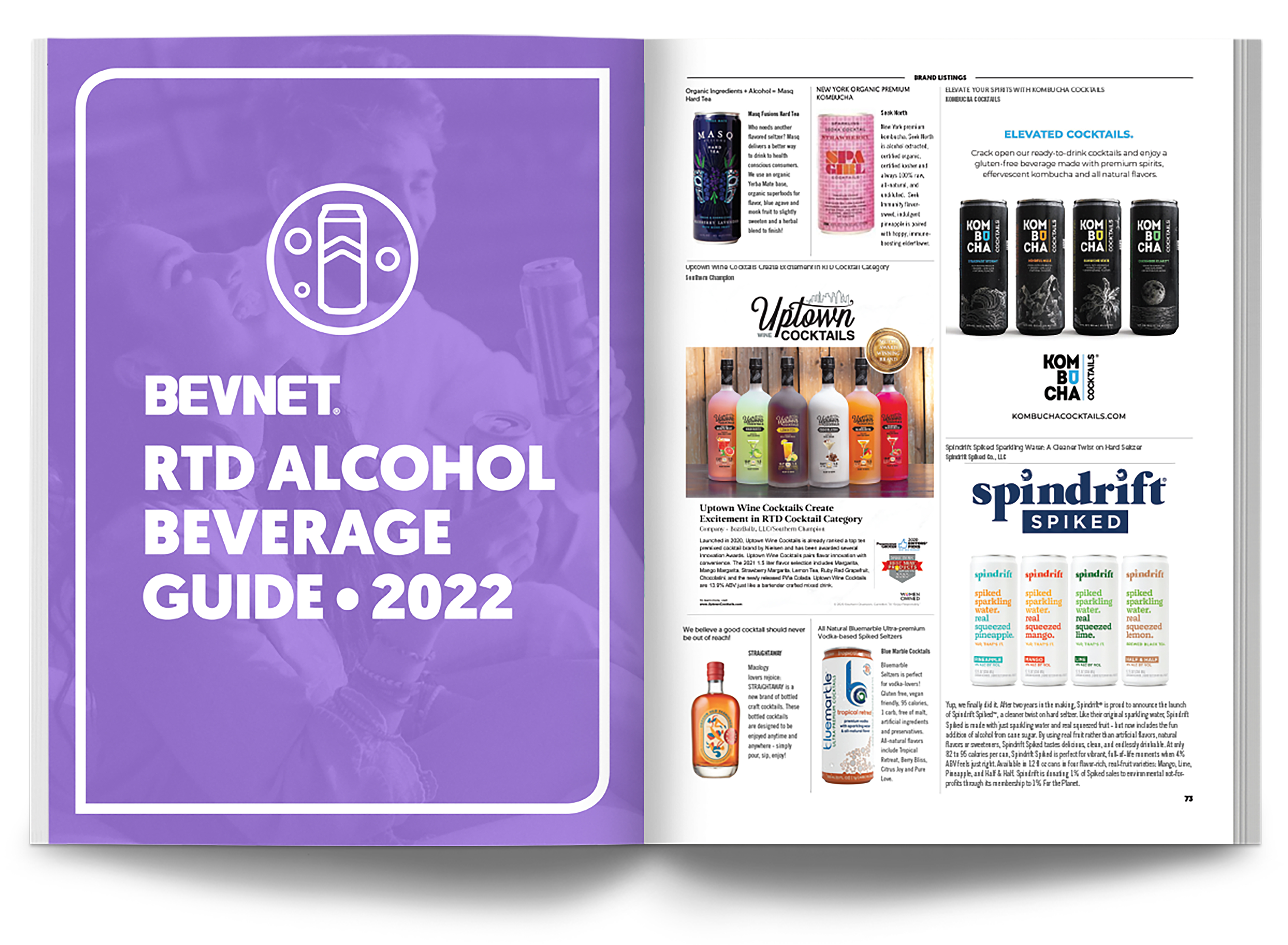 Ready-to-drink alcoholic beverages

New and existing products

Includes suppliers/services for RTD beverage manufacturers
Functional Beverage Guide
Supplier and Services Guide
Better For You Snack Guide
If you have questions, contact our guide expert.
John Fischer at 845-363-0058 or email jfischer@bevnet.com