Event Booster: Easier Conversations at Industry Shows
Introduce yourself to the industry and let them know know that you'll be at the show. Sales people spend far too much time answering "who are you and what do you do?" This package moves the conversation to "I know you and how can we partner?".
How All the Pieces Work Together
The Event Booster package puts your event booth number and news in the right place at the right time. Reach our engaged food, beverage and beer industry audiences before, during and after your event.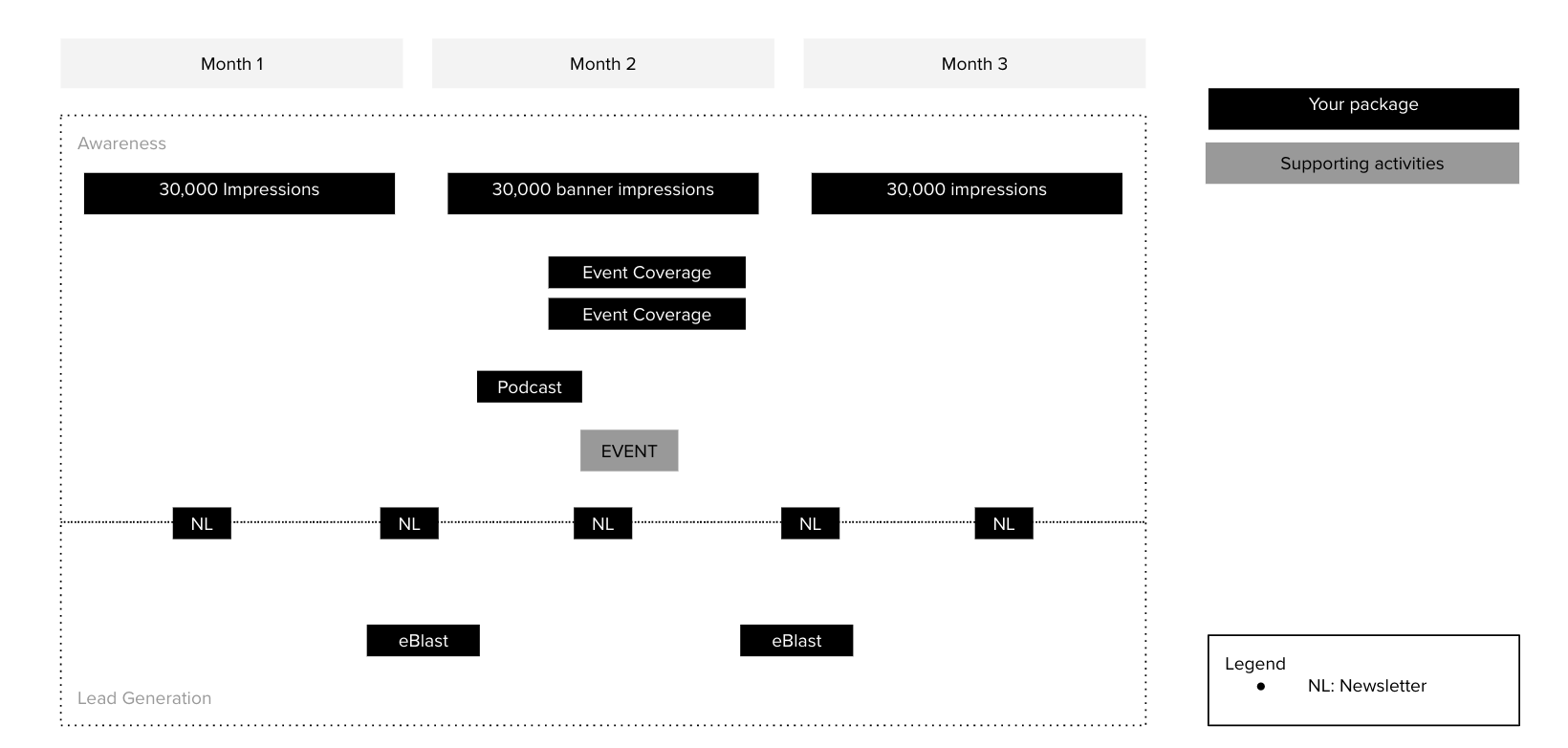 Event Booster Packages: Levels for Your Budget & Time Frame
Our Event Booster package utilizes a variety of digital advertising products to maximize your company's industry exposure before, during and/or after the event. Based on the level, your package includes a combination of logo placement on show coverage, customized eBlasts to our subscribers, daily newsletter ads, and ROS display ads for a constant site presence.
FEATURE
PLAYER
STAR
HERO
Logo on Trade Show Articles & PR
Group
Group
Premium Placement
Logo in Opening Animation of Video Interviews
Group
Group
Standalone
eBlast
1
1
2
ROS Banner Ads
30,000
60,000
120,000
Newsletter ads
2
5
Podcast Episode Takeover
1
Social media promotion prior and during the event
1
Drive traffic to your website and show booth.
Contact our team to get your package started. A full list of events and pricing is available.