BevNET Buyer's Guide: New Beverage Guide
BevNET's New Beverage Guide is the most comprehensive collection of beverages compiled annually that features not only new brands, but new flavors, packaging or label changes, product updates, and line extensions. It also includes companies that provide goods or services to those beverage manufacturers.
New for 2020! Expanded focus to include ready-to-drink cocktails and canned alcohol.
List in the 2020 New Beverage Guide
The New Beverage Guide is published in the November/December issue of BevNET Magazine, in print and online. It is also made available on BevNET.com and and promoted via the BevNET Email Newsletter, reaching tens of thousands of beverage industry professionals
Deadline to List : October 29, 2020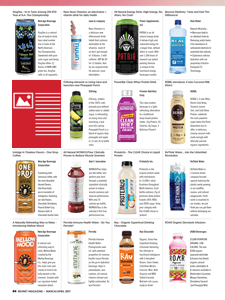 Short description of your brand or company

One SKU image or company logo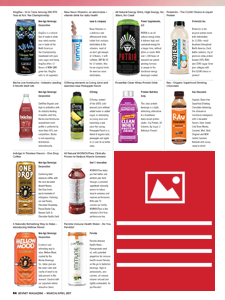 Long description of your brand or company

Large company logo and/or image of product that you sell

Optional: Upload full custom artwork for the entire listing instead of writing a description (3.54″w x 4.7″h at 300 DPI)
BevNET Guides are read by food and beverage industry retailer and gatekeepers, and are a valuable touchpoint in your plans to gain valuable industry exposure.
Deadline to List: October 29, 2020
If you have questions, contact our guide expert.